Northern Territory Art Gallery
The Northern Territory Art Gallery is a key component of Darwin City's revitalisation and will bring together art and architecture with a distinct sense of place. The gallery is part of the Darwin City Deal, a joint initiative between the Australian Government, Northern Territory Government, and the City of Darwin.
Designed by local architects, Ashford Architects with Clare Design and Hully Liveris, the three-storey gallery in Darwin's CBD will be a high-quality cultural facility and striking architectural statement. The gallery will provide world-class exhibition spaces to showcase the Territory's outstanding art collections, including Aboriginal and Torres Strait Islander artworks and those from our near neighbours in Southeast Asia. The gallery will also host national and international exhibitions and provide spaces for learning and community participation in art programs, special events and festivals.
The gallery's contemporary design is inspired by the Territory's unique geology, landscape and climate. It is responsive to the Top End's climate and has strong environmental sustainability features, featuring a fly roof, large awnings, shaded colonnade, verandahs, and shade screens. The building and a landscaped courtyard will connect with the green spaces in the Civic and State Square creating a lively and active space for all to enjoy.
Four large galleries with high ceilings, a spacious foyer, and a space for hands-on workshops will provide exciting and interactive experiences that welcome everyone to connect with art, creativity, new ideas, and each other. Large scale artworks, ancient artefacts, contemporary art and digital experiences will celebrate the diversity and stories of one of the richest cultural regions in the world. A shop and café will offer the opportunity to browse and relax whilst enjoying the lush landscaped gardens surrounding the gallery.
The gallery is being delivered in collaboration with the Museum and Art Gallery of the Northern Territory, which is developing the exhibitions and programmes for its opening and will operate the gallery on behalf of the Northern Territory Government after it opens.
Construction of the gallery is anticipated to be completed in 2024, followed by a period of approximately six months to build and install exhibitions before the gallery opens.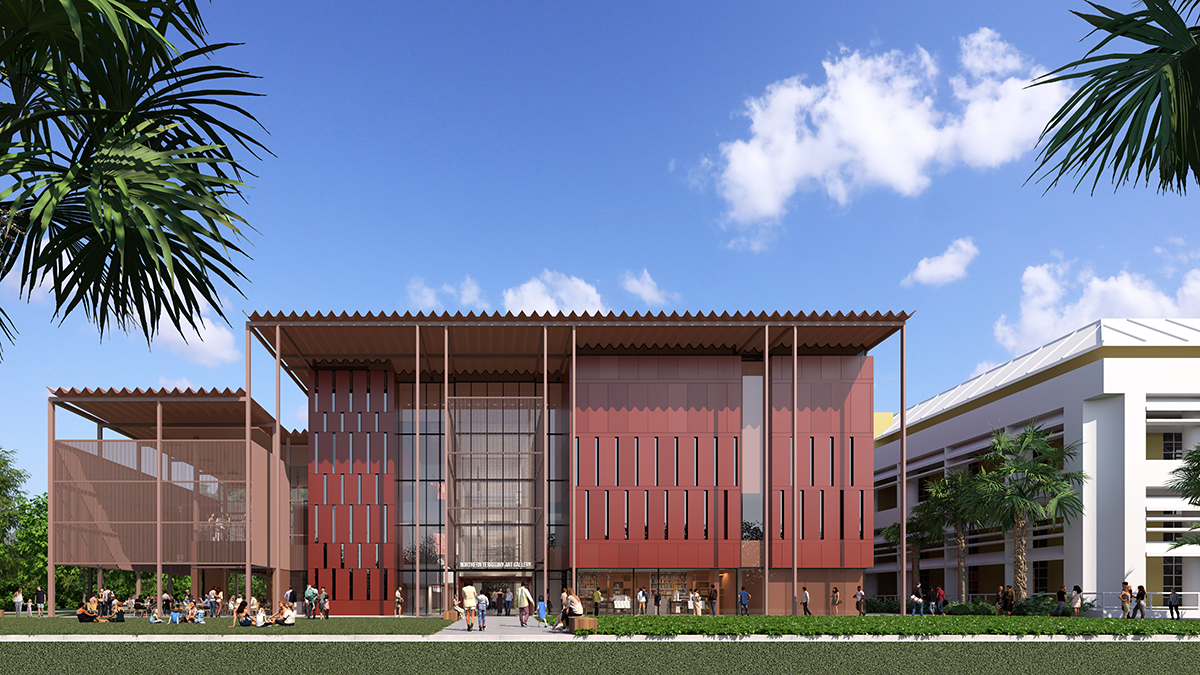 Further information
For more information see: